In March and In Season: A Few Favorite Seasonal Veggies

Save to notebook

Email article

Print article

More articles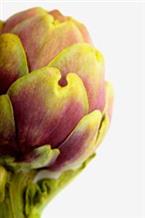 By Rachel Derry
Staff Writer LIFamilies
One of our favorite aspects of living on Long Island is that there is still a farmer-rich culture rooted in the area, allowing for the best and healthiest options for our families all year long. Even in the frigid, late winter there are still fresh, seasonal harvests available to consumers to include in their weekly menus. Are you always looking for fresh ideas to liven up your menus and their nutritional values? Here are a couple of our March favorites.

Although a little intimidating to prepare, if you're not used to adding them to your repertoire, one of our favorite fresh March options is the artichoke. Packed full of fiber,
artichokes also have many of the same nutritional properties of other green veggies, such as being full of vitamins C and K. What may be most appealing about artichokes, though, is that they are considered one of the top 10 most antioxidant-rich foods available, according to the USDA.

Being the zestiest member of the cabbage family, Radishes are another late winter/early spring healthy treat. Radishes may already be a favorite salad topper due to their flavorful crunch, but it's also important to realize how beneficial those chopped up radishes can be. Low in calories, but high in fiber, vitamin c, folate, and potassium, they are an awesome addition to any health diet.

A Thanksgiving tradition all its own, another fabulous, late winter harvest is the turnip. From the greens on down to the root, the turnip is another nutritional powerhouse for you to add to your shopping list of usuals. Turnips themselves are rich in fiber, vitamin C, and potassium while their greens are packed full of calcium, vitamin K, and iron, like most of your other, favorite leafy greens.

Long Island Health, Fitness & Beauty Articles > In March and In Season: A Few Favorite Seasonal Veggies