Glamour Guys: Because Every Girl's Crazy About A Well-Groomed Man:
Save to notebook

Email article
Print article
More articles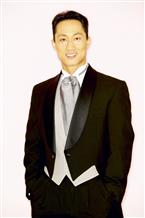 By Mia Bolaris-Forget
Tis the season to celebrate the beauty of mankind and more and more men are celebrating their masculine side by taking better care of themselves and that includes how they look.

From spa treatments to grooming product, many men are discovering (or re-discovering) the lost "art" of pampering one self, and are even beginning to understand the reason(s) it takes their female counterparts to get ready each day.

And for guys on the go the good news is that current trends are making looking good, look almost "effortless.

1. Yule Tide Trends: The appeal of Yule Brenner and Vin Diesel are making it easier for men to achieve metro-sexual status. Women are (once again) crooning over clean-cut guys. So, why not consider a crue cut, cezar or simply going "au natural" with a perfectly polished scalp.

For those locked into the idea of long locks, consider gels and other hair care products with sunblock, promising to help you feel just as good as you'll look.

2. Wax On, Wax Off: When it comes to your looks stop beating around the bush with regards to taking care of your eyebrows. Consider having them professionally waxed. It's quick and simple, but you may want to be prepared for a bit of pain before you realize any beneficial gains.

3. Get Hot and Steamy: It's the best way to battle acne. Hot water or steam rooms kill bacteria and shrink both white and black heads. For more serious (acne) conditions, consult with your physician.

4. Flash Them (Your Pearly Whites): Brighten up someone's day by brightening up your smile. From whitening pastes to whitening strips you can wear around the house, many over-the-counter products can be very effective. Otherwise talk to your dentist about a method or brand that would be best for you.

5. Put Your Best Foot Forward: Gone are the days when manicures and pedicures were a "woman" thing. Today lots of guys are looking to step up their hygienic habits by taking a variety of (baby) steps in the right direction.

Consider having your manicure or pedicure professionally done, otherwise consider doing it yourself at home, but wait until you're out of the shower, allowing your cuticles to be softer and easier to work with.

6. Natural Essence: Think twice before hitting the bottle (the cologne bottle, that is) on your way out. Cologne is still fragrantly fashionable for special occasions, but the subtle scents of certain suntan lotions, oils or sunblocks are considered simply sexy. Plus, you'll be giving yourself some added outdoor protection (from the elements) as well.

7. Chew On This: Remember that fresh breath should always be a goal. Though gum is good, it may get in the way of good conversation. Consider instead breath strips or a mini bottle of mouth wash to help your freshen up in an instant.

Long Island Development Articles > Glamour Guys: Because Every Girl's Crazy About A Well-Groomed Man: