Long Island Business Owner Interviews
Apr 08, 2015
Skin is a beautiful thing, wear it well.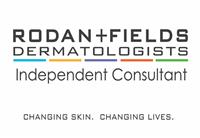 1. Tell us about MB Febus - Rodan + Fields and the inspiration behind the company:




I am a full time working mom to two beautiful boys- 4 and 19 months. I had been seeking an opportunity that would allow me to go part-time at work but still bring in the income that my family relies on. At the same time, I had begun using the products and the changes to my skin were amazing! In the couple months since I have launched, I have already been promoted, and now, I am proud to be joining the LIF family of brands! My dream of part-time work is within reach!





2. Do you have a company motto/philosophy and if so what is it?



Skin is a beautiful thing, wear it well.




3. If you met a potential client and had literally one minute to tell them why they should use your company what would you say?



Over the years, I have bought a ton of beauty products, they are currently all sitting in my closet, most used a handful of time. These amazing products not only work- they carry a full 60 day guarantee! They are the only beauty products that you can buy risk-free!




4. What sets you apart from other skincare products?



Our products were the number one beauty products sold in Nordstroms up until 5 years ago when Drs. Rodan & Fields, took them out of the market, so that you could only get them from consultants like me. These amazing doctors are best known for their work with ProActiv, this line, Rodan + Fields, I like to call adult skincare, it picks up where ProActiv leaves off. We have solutions for every skin condition and a brand new revolutionary product which will make BOTOX obsolete-- for a fraction of the cost!



5. Which is your favorite skincare product?




It's hard to pick one! I use the Soothe line because I used to have bad rosacea, but with this line, the redness is gone! I also love how the Redefine eye cream has reduced the lines around my eyes and also helped with the dark circles- that was my most noticeable change with the line! BUT, My absolute favorite though is the AMP MD, its a roller that opens your pores and then you use the Night Renewing Serum with it- the Today show called it the best 1 minute in beauty and it is! You roll for one minute, put the serum on and voila! fine lines, begin to fade!