Trip Trackers: Weeding Out The Hot Spots (For Real)
Save to notebook

Email article
Print article
More articles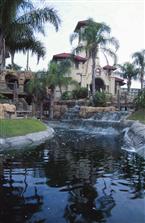 By mia bolaris-forget
These days we rely on the Internet for almost everything. From finding a mate to finding a place for our annual vacay, we rely HEAVILY on what we see and read online.

But, "looks" and even reviews (even from the most revered sites) can be (and often are) deceiving.

So, how do you know whom to trust? Well, it's simply a matter of reading the "fine print" and "in between the lines".

· Spot the superlatives: Posts that focus ONLY on either positives or negatives (to extremes) are likely to be fakes. Experts point out that while most of us can have, in general, and either mostly positive or negative experience, we are also capable of seeing the other side of situations and things. So, while we may not have been partial to the service or food, we may have "loved" the location and/or the pool. So, when you come across extremes, you may want to proceed with caution, especially if they sound like they were composed by a marketing team…chances are they "were".

· Spot reviews that stand out: For instance, if most reviews are mediocre to poor, a powerfully positive review simply doesn't make sense…and vice-versa. Take note, keep reading and remember, the one or two outstanding reviews may be the work of a "pro".

· Check for references: In more cases than not travelers have likely been to a particular area before and can assess the property or area based on previous experience. And, they are likely to feature comparisons in their review. However, if the comparison points out one property over another, it may be the work of the competitor

· Look out for "one-hit wonders": Be skeptical of reviewers who only post about one business in general or you've only visited the site once.

· Be leary of those blowing their own horn: Boastful posters claiming to be world travelers or suggest they have stayed at some or all of the finest hotels are merely seeking to impress and may be "imposters.

· Take note of warning signs: If the site you are perusing suggests that there "may" be a "problem" with a particular poster, poise yourself for some disappointment when reading the review…since there's good reason to believe its fabricated.

· Worrisome wording: If the review is written in broken English that may be a signal that it's the work of an overseas employee or someone who really "IS" from overseas and may have different needs and expectations…so, proceed with caution.

· Generally speaking: Less than noteworthy reviews often written by friends and family can be vague and overgeneralized. In most cases specifics are left out, a key detail that can either make or break your decision

· Photo Opportunities: Chances are "real" vacationers will have taken lots of pictures that they are, for the most part, eager to post. If pictures have been left off, that might be a "signal" that the party posting wasn't really there and that their review may be less than totally truthful.

· A short and sweet review may be another warning sign: Chances are if someone is taking the time to write or fill out a review they will be as thorough as possible. So, if certain fields of (key) information are missing, it's best to accept this as a red flag. Also, some less than lush locations offer incentives to reviewers, which may translate into "paying" people to "play nice".

Long Island Travel & Leisure Articles > Trip Trackers: Weeding Out The Hot Spots (For Real)