Mind Games: Understanding What's On Your Woman's Mind
Save to notebook

Email article
Print article
More articles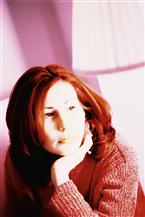 By Mia Bolaris-Forget
There are little (subtle) things women, especially as they get older, get better at "hiding" from men, but things we "desperately" want, or should I say "expect" you to know.

· Scared to say "yes": Women "do" (very much so) want to find Mr. Right and "settle down". But, they also want to work their way up (the corporate ladder that is), and the longer they wait to walk down the aisle, the more scared they may become to give up their "freedom" and "independence". In fact, having two careers (a job and a family) can mean letting go of "US" and we're afraid it may drag us down.

· Even "powerful" women want to be pampered: We may play hardball in the workforce, but we still want to be treated like ladies after hours. And, while we do appreciate, soft, sensitive guys who "are" in touch with their feminine side, we still like our guys, well to be guys.

· We enjoy seeing your feathers just a bit ruffled: From going out of YOUR way to meet us, please us, or show some form of jealousy, is kind of sexy and cool, as long as you keep your emotions and how you treat us in check.

· We "do" have confidants: Despite you being our "soul mate", you are "not" our best friend. In fact, our best friend is our best friend, and the one, we turn to for advice and a bit of "gossip" before we reveal some things to you. In fact, it's often our friends who help keep US in check.

· Domestic is sexy: Sure we LOVE the challenge of "fixing" a man (to a certain degree that is). In fact, buying him a few new outfits and helping make his home more, well, homey is something we find "endearing" and look forward to. On the other hand, a man who is a total slob and NO sense of style is a total turn off. A man with his own sense of pride, style and confidence is very appealing and sexy. So, even the little things you do (albeit for us) in and around the house are constantly winning you "brownie points"….and that's another thing we tell our friends.


Long Island Relationship Articles > Mind Games: Understanding What's On Your Woman's Mind